Why are these people grinning?
They're on the Richmond Beeristoric Tour, standing in the courtyard of the former Home Brewing Company, one of the iconic spots in the city's colorful brewing history. And they've just tasted one (maybe two) samples of the current brewing boom that has made RVA a beer destination. Join Mike Gorman, one of the Beeristoric founders and guides, on the RVA BEER Show, WRIR-FM 97.3 Independent Radio, with Jay Burnham and me as we talk about the tour, which launches on Sunday, Nov. 18.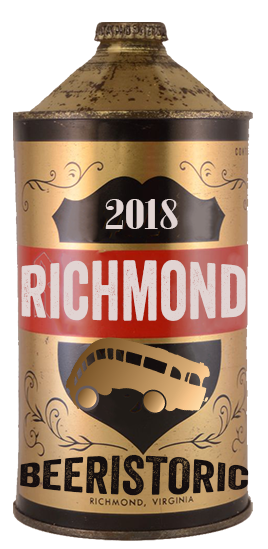 If you weren't able to listen to the Friday morning broadcast, click on the link below. It's the last show for the forseeable future!
Also, here's the link to order tickets for this year's Richmond Beeristoric Tour (I'm a volunteer, so no kickbacks for me!!!!). Don't delay–the buses will fill up quickly.