Stone Brewing Co. has reached out to Virginia hop growers for a taste of the Old Dominion.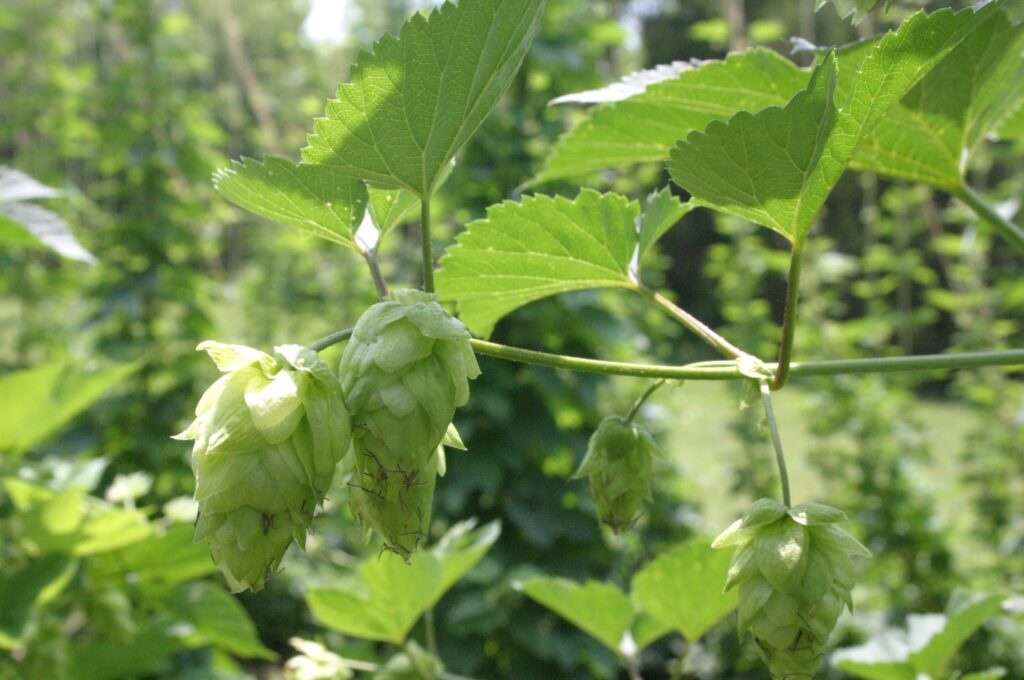 The West Coast brewery, which has selected Richmond, Va., as the site for an East Coast facility, hopes to use Cascade hops grown on several farms in Virginia for a limited-release brew in 2015.
"We are working on a 'Mixtape' beer with Whole Foods," said Steve Gonzalez, research and small batch manager for Stone, based in Escondido, Calif. "Some of the folks at Whole Foods wanted some Virginia ingredients, so we tapped into the small (for now) and growing Virginia hop scene. We purchased some Cascades and may or may not use them in the blend — depends on what Whole Foods decides to go with. If we do go with these Cascades in the brew, they will be added as a dry-hop."
Independent of the beer for Whole Foods Market, Gonzalez plans to use some Virginia whole-leaf hops for its cask program. "That is a quick and fun way to see what happens when we add a new ingredient to one of our core beers," Gonzalez said.
David Goode of Piedmont Hops, which has operations in Central Virginia and North Carolina, remembers having lunch at Sergio's Pizza and Italian Restaurant in Brandermill on Dec. 5 when a voice mail from Gonzalez popped up on his phone.
"We ended up exchanging emails instead of speaking," Goode said.
Goode got in touch with fellow members of the Old Dominion Hops Co-op — Justen Dick at Kelly Ridge Farms in Meadowview; Taylor Smack at Blue Mountain Brewery in Nelson County; Steve Bunch at Misty Trail Hop Yard outside Waynesboro; and Devon Kistler and Kurt Stanfield at Chesterfield County's Huguenot Hops.
Kistler had also been contacted by Stone. Though both he and Goode were eager to help, "neither of us had any Cascade to sell them," Kistler said.
Cascade is a nonproprietary hop that is the signature element in many IPAs, and Stone is well known for its aggressively hopped beers. Cascade has proved to be the variety best suited to Virginia's climate.
Help came from the growers at Kelly Ridge and Misty Trail. Dick sent 20 pounds of pellets to Stone; Bunch sent 3 pounds of whole-cone Cascade hops, Kistler said.
If those hops go into the Mixtape brew that's being considered by Stone and Whole Foods Market, it will be the 11th installment in an adventurous series. Gonzalez said Stone Mixtape Ale Volume 10, the soon-to-be-released Blend From Another Planet, was done with the Flying Saucer Restaurant chain based in Niagara Falls, Ontario.
"Our Mixtape series is a special, very limited-release beer series that we make internally or with specific beer accounts. Each Mixtape is comprised of a blend of existing beers and sometimes other ingredients," Gonzalez said.
Blend From Another Planet, for example, "is made up of Stone Stochasticity Project Varna Necropolis, Stone Cali-Belgique IPA aged in red wine barrels, Stone Cali-Belgique IPA and a ton of Michigan state Montmorency sour cherries. We had 14 beers and lots of different botanicals on the table for that blend, and this is the blend we settled on," Gonzalez said.
Whether Virginia hops go into the Whole Foods Market beer or not, Gonzalez plans to use them in a small batch, possibly to be served at Stone's Liberty Station site outside San Diego.
"We're anxious to see what the local terroir of Virginia may impart to Cascades," he said. "In my career as a brewer, I have added many thousands of pounds of Cascades to beer at all stages of the process. I am very intrigued by a new source and seeing what unique nuances are imparted that differentiate them from the Yakima and Oregon producers we are very familiar with."
Given the fact that Stone plans to invest $74 million in a production facility, packaging hall, destination restaurant, retail store and offices in Richmond, the company's quest for local hops could be the beginning of a beautiful friendship.
"We're ecstatic about the opportunity to use local Virginia ingredients in some of our beers," Gonzalez said.